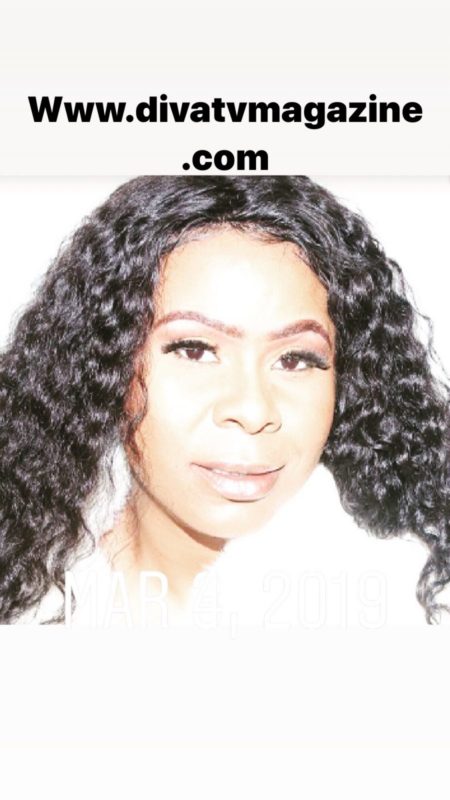 Mercedez Millionaire is best known for her world-wide popular tv magazine show DIVA TV Magazine.com created in 1993 and currently running. She also produced a radio show as DIVA Radio on 102.3 She is a producer, writer, director, reporter, tv show host, actor, model and never ceases her humanitarian efforts for the elderly population.
Early Beginnings
Multi-talented media personality Mercedez Millionaire born in Chicago, IL. and at an early age was inspired by The Oprah Winfrey Show. Despite negative family members who belittled her, mocked her and accused her of insanity. She also encountered failed relationships and birth 4 children as a single mother. While in her early teens she began a career in broadcast journalism. Mercedez interviewed countless entertainers, business owners, and politicians. She also produced live coverage of community events, elections, fundraisers, concerts and much more.
By her early twenties she recognized the media industry had erupted into an exploitative style. Mercedez Millionaire embarked on a mission to rebirth integrity into her craft of multi-media arts with the approach of  professionalism, respect, charm and adoration. Her signature jumping up and down excited energy is spread amongst her interviewees and sets the audience ablaze it also landed her a commercial on for Oprah Winfrey.
Success and Fame
DIVA TV Magazine is inspirational and exposes those of great accomplishments to others  that dare to dream. Topics on the show cover celebrity entertainment news, interviews, special guest, health and fitness, beauty, and fashion. Mercedez has interviewed the likes of Lady Gaga, P Diddy, Quincy Jones, Jessica Simpson, Barry Manilow, Tyler Perry, and Angela Bassett.
She covers award shows and red carpets with audacity, confidence and charm. Her expertise  captures the attention of celebrities at the BET AWARDS, MTV Awards, Daytime Emmy's, Soul Train Awards, The Grammy's, and movie premiers. Most celebrities know her on a first name basis. Captivating and intriguing she engages with them and they naturally open up to her.
Mercedez as a model has worked on ads with Sprite, Budweiser, Landis Cosmetics, Fresh Wear Girls, and The Chicago Defender.  Also Synergy Gospel, Beauty Talk Magazine and Shades of Beauty. She appeared in music videos with Kanye West, The White Boy, Ice Cube and many others. As an actress she's worked on (Tyler Perry) Meet the Browns, LIght it Up, Backstabbers, Trust and executive produced Consequences and Repercussions.
Personal LIfe
Mercedez Millionaire currently resides in Chicago, IL. raising her 4 children while traveling around the world covering the Entertainment Industry. She is currently pitching a nationally syndicated talk show to television networks. Look for her in the very near future on your television screen.
This is why the hair we offer at Diva T.V. Magazine Hollywood Hair is so loved!
•We only obtain raw virgin remy hair directly cut from pony tails so all of the cuticles are facing the same direction.  (This way the hair won't turn into a rats nest after you wash it… if you have bought low quality hair before then you know what I mean YIKES!)
• We seal all hair wefts with glue, so when you are running a brush through your hair it does not leave the floor looking like someone just shaved your head… and it keeps the wefts thin to make the hair easier to weave and lay flat. (Your stylist will thank you)
• We remove any nits by hand and only use organic apple cider vinegar and organic shampoos to sanitize our hair.  We do not use insecticides or harsh detergents, that stuff just damages the hair and makes your head itch like crazy!  No head patting necessary… we keep it itch-free around here.
• We don't use any chemicals, perms, or hot curling irons on our hair to further prevent any damage or that crazy smell you get from those!  No stinky hair here folks!
• All of those extra measures we do make our hair durable, shiny, and hair that will last!
• PLUS We will ship your order the same day if placed before 3 P.M. Eastern Standard Time and we always provide you with a tracking number for every one of your purchases!